The Company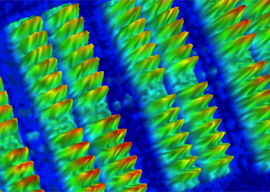 Inspection for emerging market
Based in Silicon Valley, California, Alto Corporation is founded by a team of multi-discipline technologiests to research and develop the nano-scalre metrology and inspeciton solutions for semiconductor in-line production especially in the sapphire wafer, coumpound or exotic wafer and MEMS (Micro-Electro-m=Mechanical Systems) segments.
Core Competence
The trend in today's semicounductor manufacturign is a continuing migration of inspection and metrology from the laboratory to the process floor. The industry is moving toward integrated metrology (IM) that will significantly improve production yield. At Alto, we emphasize tool performance reliabiliyt and thoughput, we also offer the tool flesxibilty and upgradeability that is perfect for multi devices inspection needed in the emerging market and IC foundries. We have major integrated metrology and inspeciton lines: wafer Surfact Defect, wafer thickness, TTV and film thickness measurements and defect inspection. Our price-competitve solutions allow customers early defects detection in the production process, driving down costs and production output up.
Our Mission
Why sampling
To drive our customers' produciton yield up and cost down with our value metrology solutions..