Wafer Thickness, TTV, Bow and Warpage
handles 25 micron wafers
ALTO-TTV family offers the speedy measurement of wafer geometry parameter, more importantly, we can automate the tool to handle from thin wafers to perforated, warped, bumped, and tape-framed wafers. optional sorter and shipping jar unpacking function available.
measurement specification
| specification | wafr thickness | wafer ttv |
| --- | --- | --- |
| speed of measurement | 3 sec | <20 sec |
| range of measurement | 25-1000 microns | |
| repeatability | 0.10 microns | 0.02 micron |
Multi-functional
non-contact, high reliability measurement
ALTo-TTV automatic measuring system is economic, small foot-print with multiple hardware and metrology optins to meet each customers requirement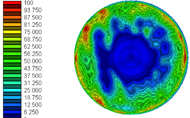 TTV MEASUREMENT
Illustraed picture (LEFT) is a TTV map of 200mm Silicon Wafer. TTV is acquired by measuring the capacitance with a propreitary Resonance Method. Single Sensor 1000 points used the , TTV = 6.70 micron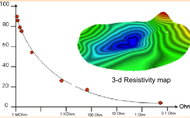 SUBSTRATE RESISTANCE MEASUREMENT
Aside from wafer thick ness and ttv, the tool has options to measure the edge of a wafer, check the conductivities (N/P) and the substrate resistance as the 3D map shows (Left)
Profiling
delicate wafers
When wafers get fragile and automation is a must for production need. alto-ttv is the choice that can help you deal with the delicate wafers.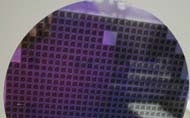 from Si, sapphire, to compound wafers
wafer thickness, Total thickness variations (TTV)
warp, bow, sag
wafer edge profiling
resistance
conductivity (P/N)
Questions?
write to us if you have any questions or you would like to request technical details or arrange a demo..
Inquiry