Monitroing and Control
For Statistic Process Control (SPC)
Thanks to our advanced data analysis function and easy-to-view user interface, you can implement SPC with very little extra work. Our monitoring solution is designed to improve the tracking the defect and can be easily correlated with your manufacturing parameters for root-cause analysis.
User-friendly Interface
Easy to manipulate
database module (compatible to MySQL® and MS Access®) is delivered with system for management of all measurement data (e.g. different production period or different production line). It offers fast and easy access to these data.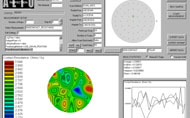 Real time monitoring
Customizable layout and parameter; all relevant info in a single view; OK-NG indicator via "traffic light"; Global Event and Defect counter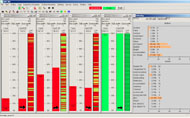 Tracking
For early alert
User friendly Windows XP® software, network compatible via standard Ethernet connection; visualized data display with deffirent time periods for easier trend analysis.
Questions?
write to us if you have any questions or you would like to request technical details or arrange a demo
Inquiry